Last Saturday, a romantic wedding was held under the "the Eye of Qingdao" which is a ferris wheel known as a new landmark of Qingdao ,located in Rio Carnival in the West Coast New District of Huangdao, Qingdao City. From this moment, two individuals became a couple and the wonderful confession in the spring wind brought us the taste of love.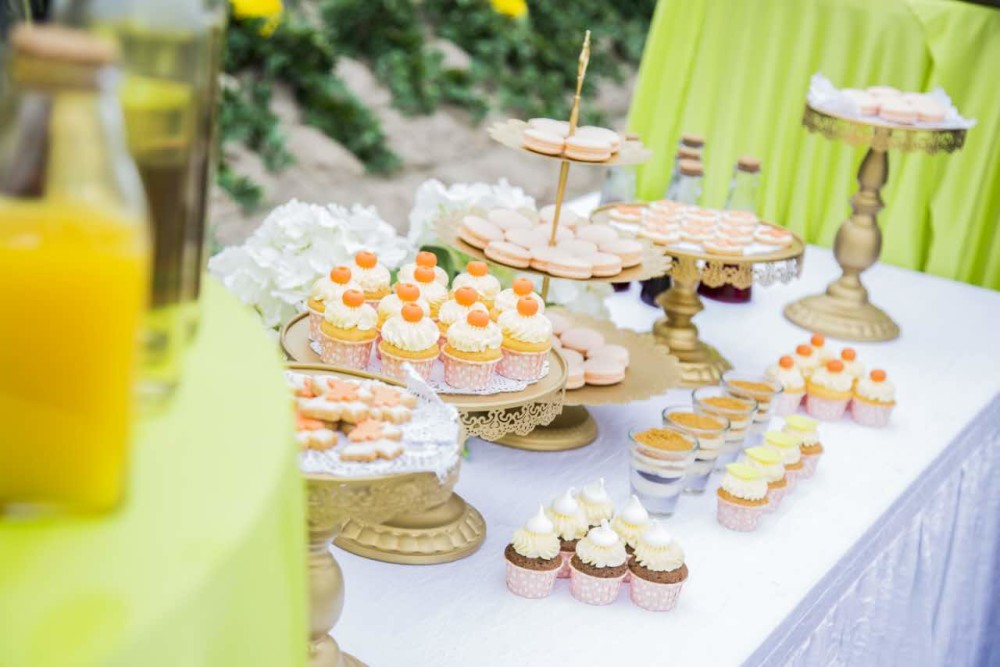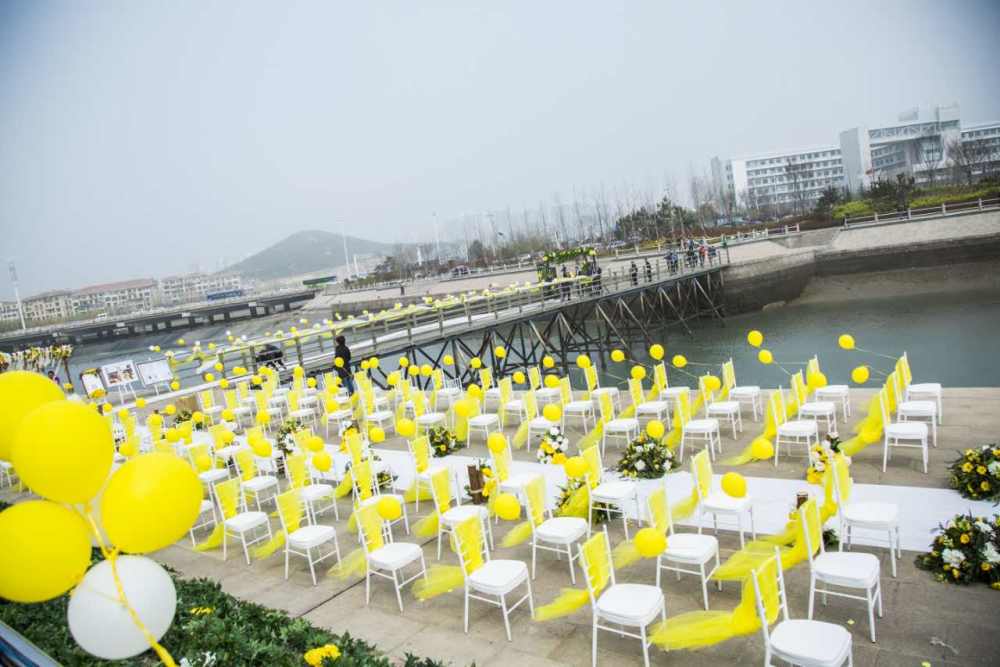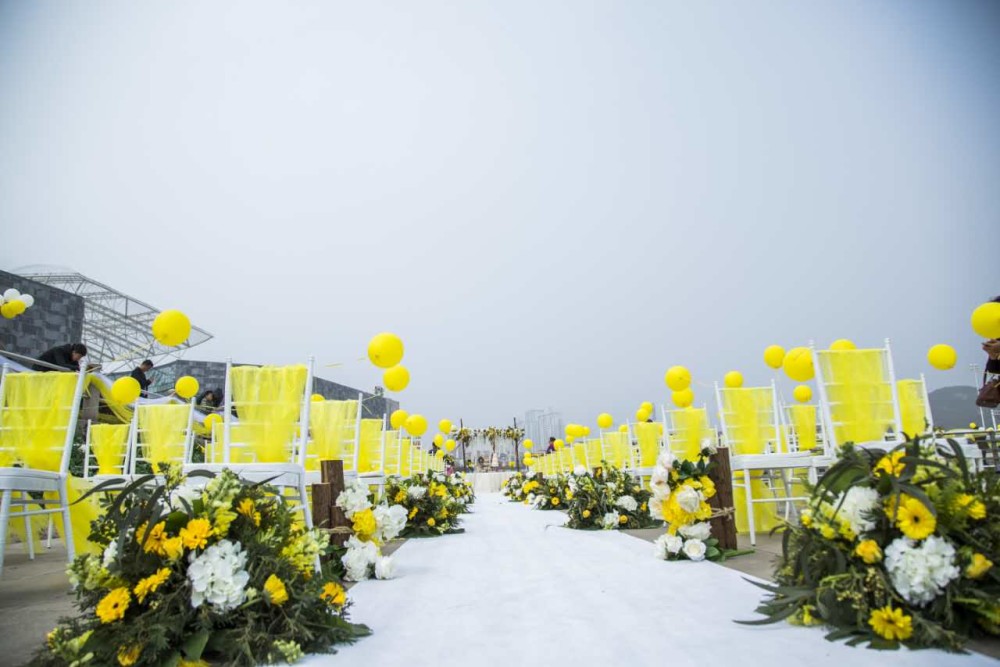 Yellow flowers, warm sunshine and quiet seashore decorated this wedding. Under the witness of "the Eye of Qingdao", this man and this woman exchanged the rings and exchanged their vows as well surrounded by the sea and sky. They shared their joy of marriage with all the families and friends.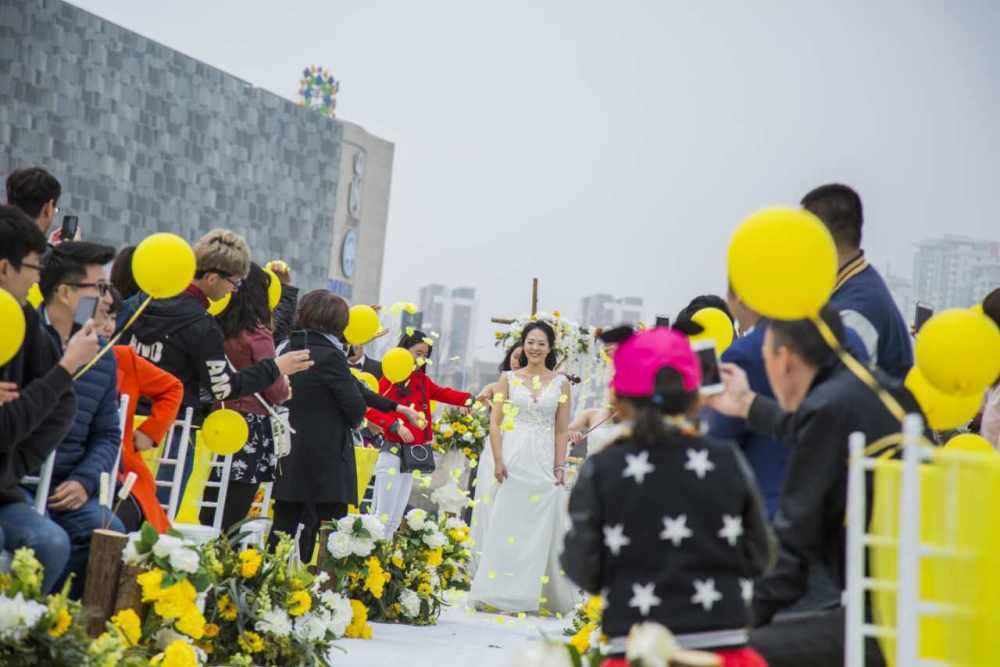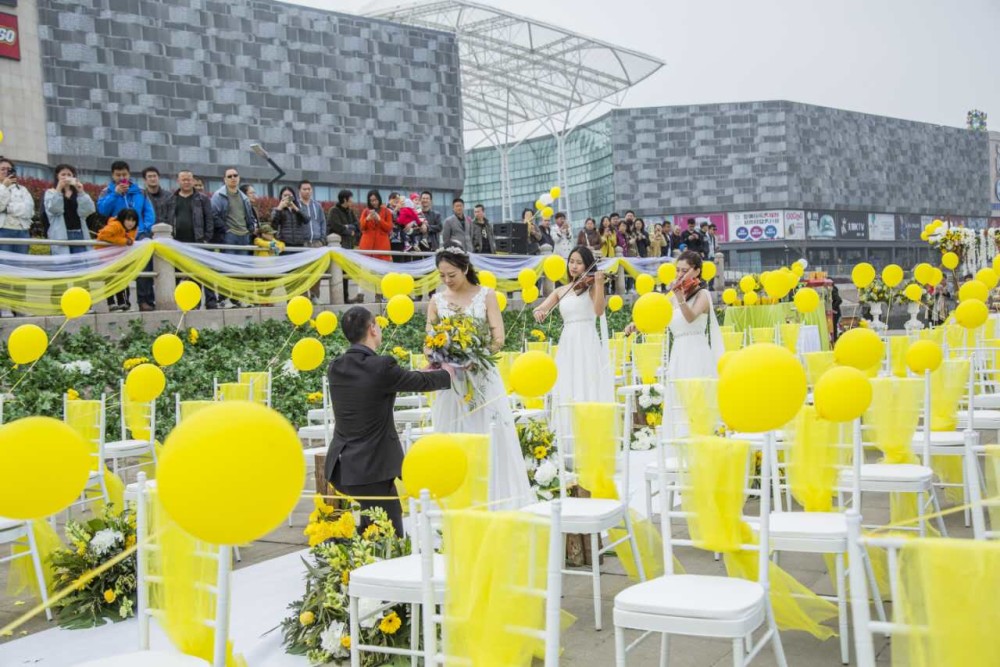 '13 minutes and 14 seconds', the time for one round of the ferris wheel, means 'Love you in all my life' in Chinese. He gave her a big surprise here by making a proposal when they just finished their round of ferris tale experience.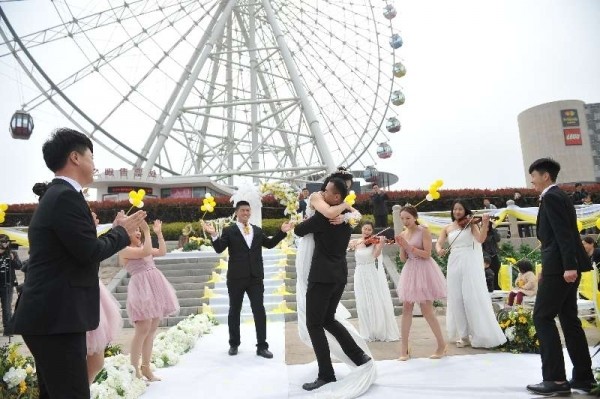 The night came, he was waiting for his girl in the elaborately decorated proposed site under the ferris wheel. Although cold and windy, he was standing still with expectation and a little bit anxiety. Finally, she showed up surrounded by her friends. Everything comes up just like what the fairy tales are written. He proposed and she said 'Yes'. They hugged each other tightly with a big hurrah of people around. Their happiness started from now on and would last long.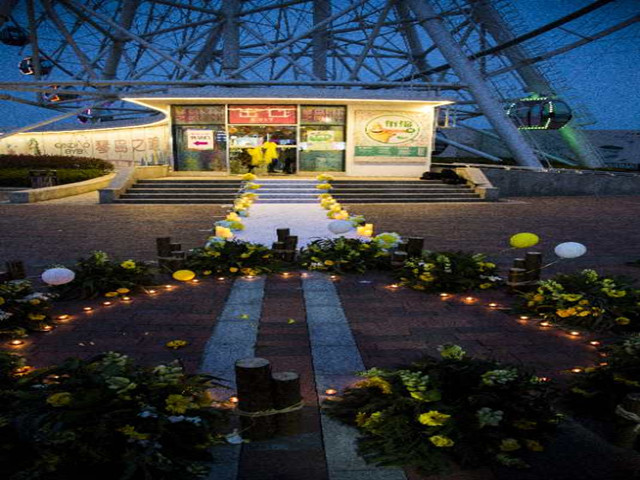 It is reported that Hotel Plaza Carnival, located in No. 1158 Lijiang West Road which is known as the core area of Qingdao West Coast New District, integrated all the advantage resources of Rio Carnival such as hotels, restaurants, wedding banquets, amusement facilities and shopping outlets, and exclusively launched series of themed wedding with different characteristics in north China. Ferris wheel, big screen in the fashion square of the outlets, Jackie Chen cinema, music fountain and skating center, all kinds of elements can be added to the wedding plans and with which Hotel Plaza Carnival can provide one-stop experienced services based on your propose or wedding demand with different price levels.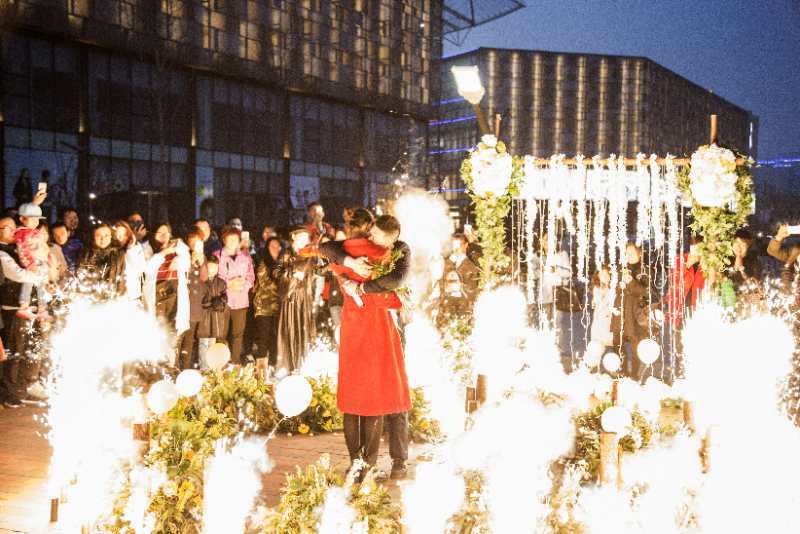 Hotel Plaza Carnival provides several ferris wheel theme propose and wedding packages with price from 1314 RMB to 19999 RMB. They can also customize plans according to individual demand. Now you can call them to know more and enjoy various preferential.

We have learned that the lighting system of the ferris wheel will be upgraded recently. Let's wait and witness a more gorgeous 'the Eye of Qingdao' in the near future.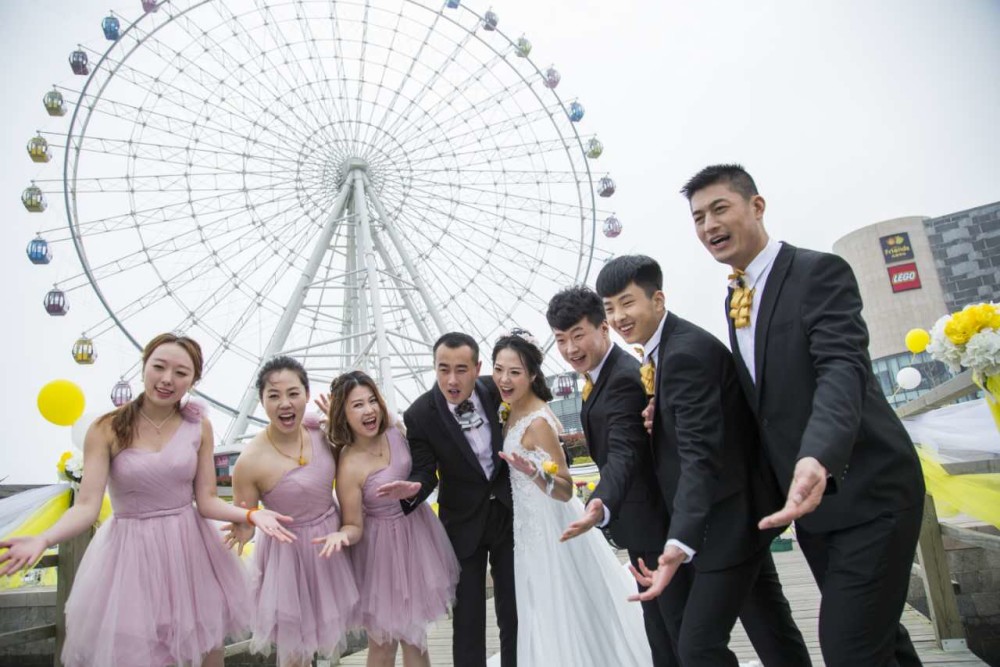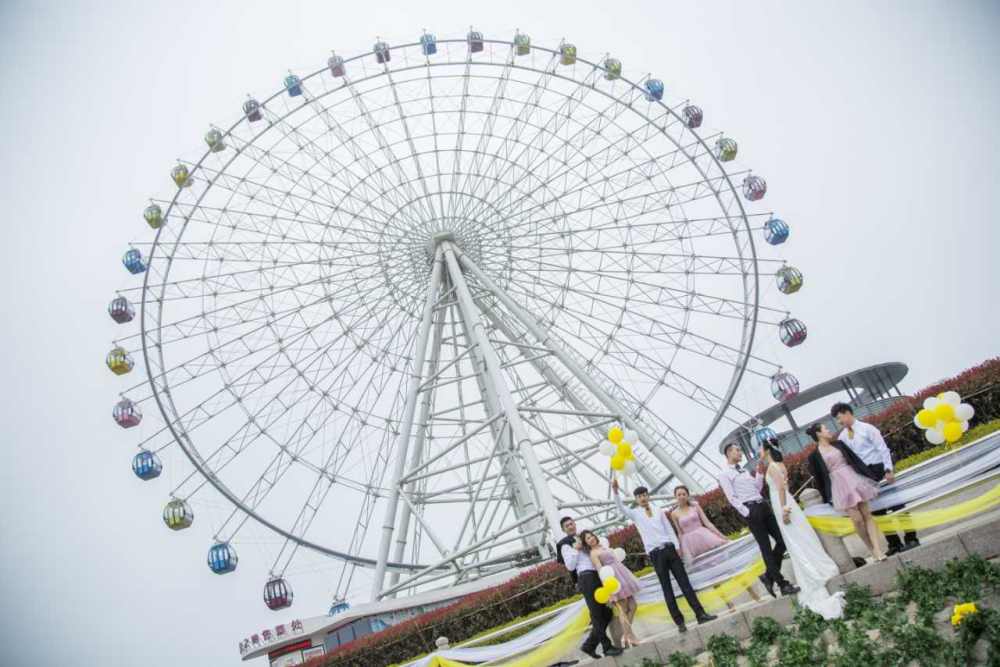 由中文版本翻译